What Is the Nissan VC-Turbo Engine?
The Nissan VC-Turbo is a revolutionary new engine design, capable of on-the-fly compression adjustment, something once unheard of in the automotive world. Unlike traditional engines which have a fixed compression ratio, the VC-Turbo engine can adjust its compression to the perfect ratio. Thanks to this new technology, the VC-Turbo engine is optimized for both performance and efficiency.
How Variable Compression Works
In a traditional gasoline engine, a piston travels up and down from a central point known as the crankshaft. This makes for a relatively simple design, but it restricts compression to just a single ratio. Because of this, the engine cannot be optimized for all driving conditions. High compression ratios are great for low-RPM fuel economy, but can reduce high-end power output. A low compression ratio does just the opposite, reducing initial fuel economy but allowing for more power at higher RPM, especially when paired with a turbocharger.
To solve this compression issue Nissan engineers developed the cutting-edge VC-Turbo engine. By using an adjustable crankshaft and actuator arm, this new engine can adjust its compression ratio, allowing for the perfect mix of horsepower and fuel efficiency. With a variable range between 8:1 and 14:1, this new VC-Turbo works with the onboard engine computer to give V6 performance, with 4-cylinder fuel efficiency.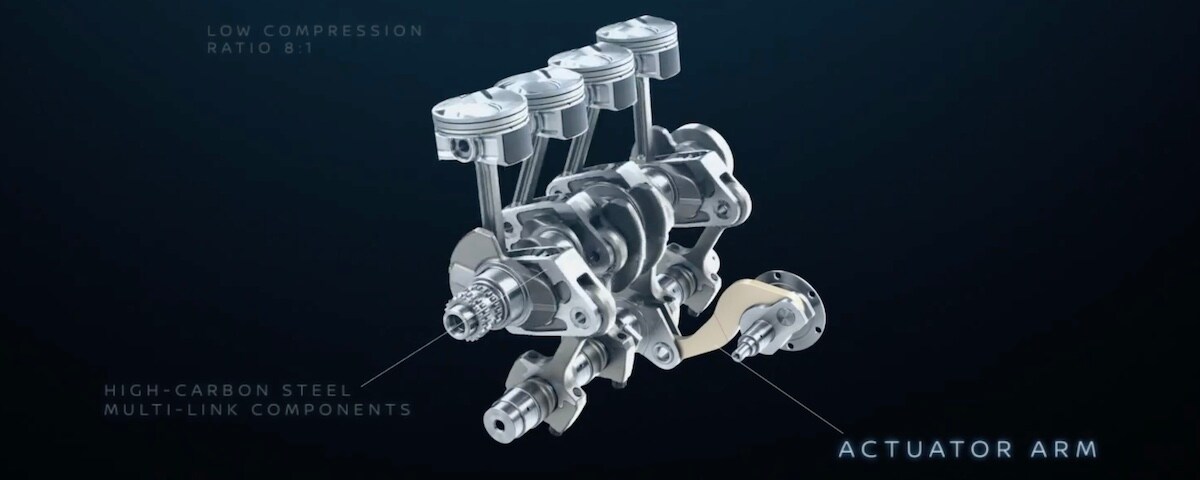 New Nissan Vehicles With VC-Turbo
The VC-Turbo Engine just one many new high-tech technologies developed by Nissan, and is currently available with select new Nissan Altima models. For more information about the Nissan VC-Turbo Engine, feel free to call us at (480) 630-2829 to speak with one of our friendly and knowledgeable teammates. While you're here, be sure to explore our entire inventory of new Nissan cars and SUVs for sale in Tempe.