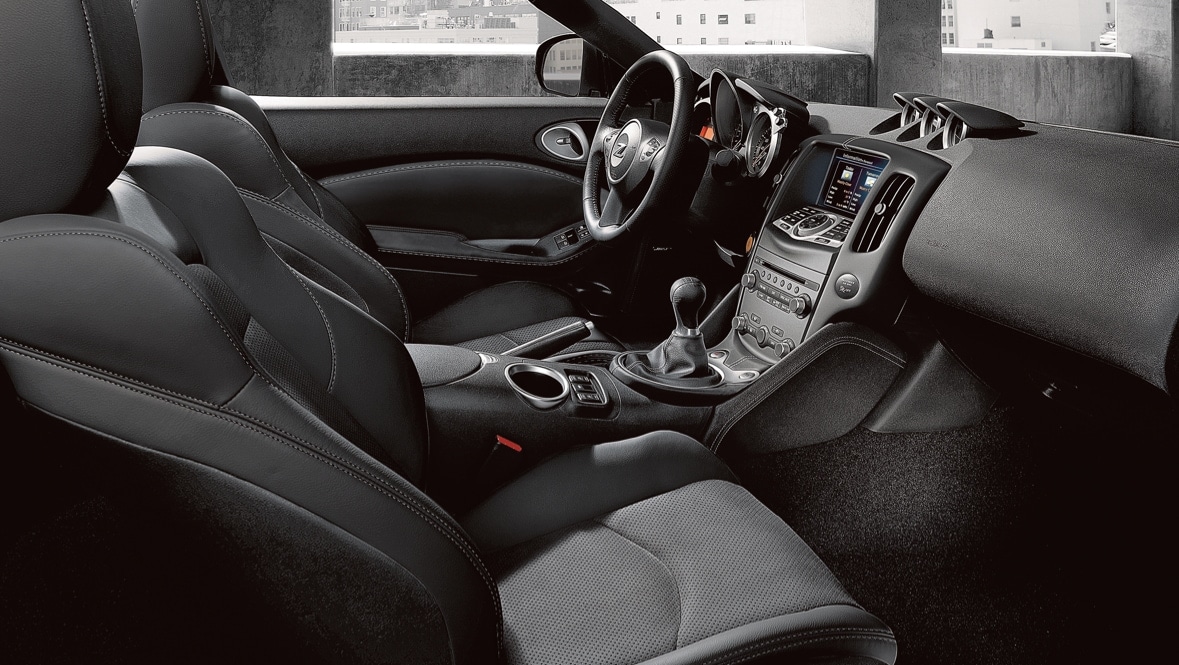 Get A Manual Gearbox With Synchrorev in a New Nissan 370Z
Alongside the Versa and Frontier, the iconic Nissan sports car continues to be offered with a manual gearbox in 2020, and it's more sophisticated than ever. Whether you choose the 332-HP 3.7-L V6 or the 350-HP NISMO® engine option, a 6-speed stick shift is standard. The 370Z manual option also includes a clutch from Exedy®; the undisputed world-leader of performance clutches. Clutch pedal force is reduced to improve control and enhance precision. The signature 370Z shift knob is leather wrapped with thicker padding on the front and rear faces for comfort, and thinner padding on the sides for improved feel and control.
What is Nissan Synchrorev Match® Technology?
The implementation of Synchrorev Match was a first in the world of production cars. This computer assist effectively automatically handles "double-clutching", or rev-matching mid-shift while the clutch is engaged. Sensors in the vehicle monitor the clutch, shift lever, and vehicle speed. As the vehicle slows and the driver downshifts to a lower gear, Synchrorev will automatically blip the throttle to the ideal RPMs; producing a smooth downshift that resists upsetting the vehicle balance while optimizing power delivery.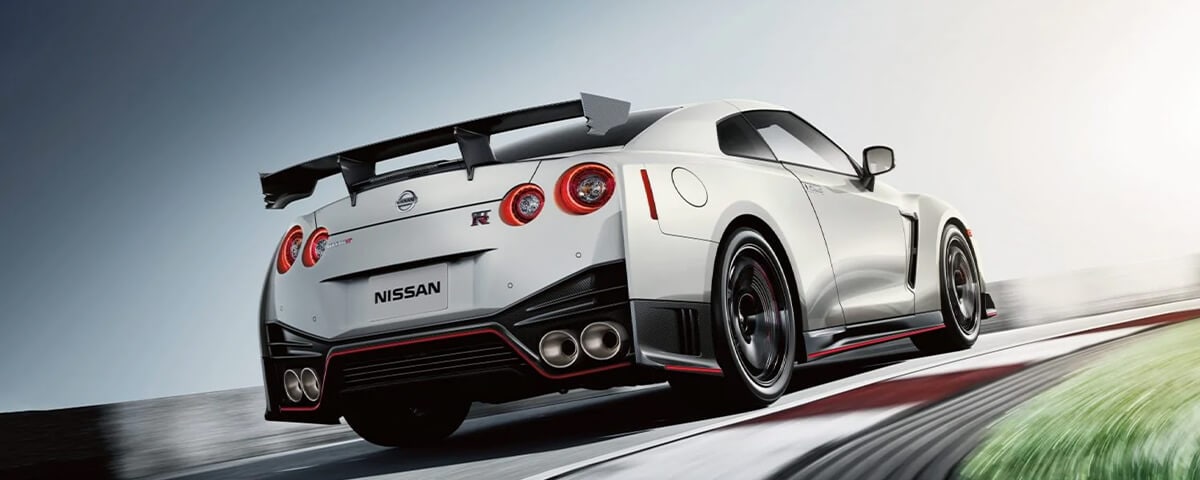 Shift In 0.15 Seconds With The Nissan GT-R Dual Clutch Automatic Transmission
For those seeking the ultimate in performance, Nissan implements a 6-speed dual clutch automatic transmission (DCT) in the GT-R. Similar to a manual gearbox, a clutch is used to engage/disengage power from gears while shifting. However, in a dual-clutch transmission, one clutch manages the odd gears, while the other handles the even gears. As one clutch disengages the current gear, the second clutch is already engaging the next gear. Sensors in the transmission also allow the GT-R to "blip" the throttle on downshifts and improve rev-matching. All of this allows the GT-Ri's DCT to shift faster than a conventional manual transmission without less power lost in-between shifts.