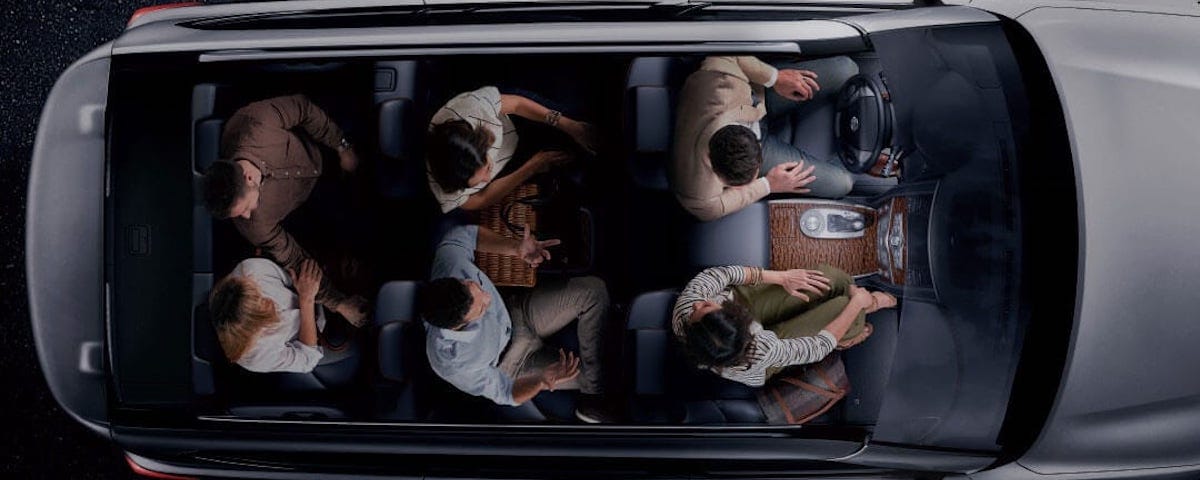 Which Nissan SUVs Have 3rd-Row Seating?
There are currently two new Nissan SUVs that offer 3rd-row seating as standard; the Nissan Pathfinder, and the full-size Nissan Armada. Thanks to this added 3rd-row the Nissan Pathfinder can seat up to seven adults in total. The larger Nissan Armada can fit even more passengers, seating up to eight adults in its standard configuration. For those seeking the most comfort for their passengers, consider an Armada Platinum. This top-of-the-line SUV replaces the 2nd-row bench seat with two captain's chairs and adds a full center console, making for a much more luxurious and comfortable passenger experience.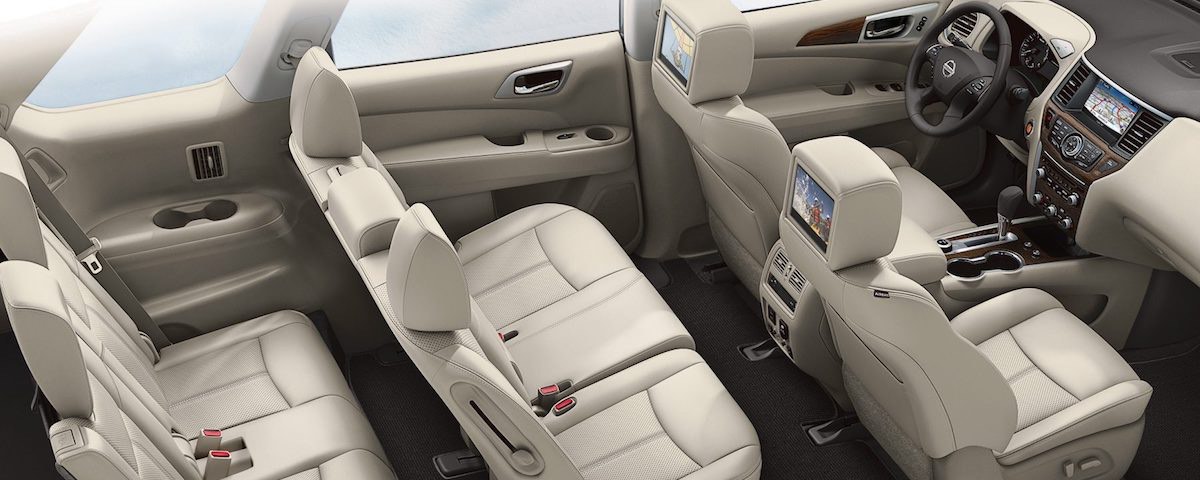 Fold-Away Seating and Storage
Now just in case you don't need 3rd-row seating, that row can easily be folded away to maximize storage capacity instead. For both the Nissan Pathfinder and Nissan Armada, the 3rd-row splits 60/40 for easy storage access, and can fold away entirely. The second row of seats can fold flat, too, to truly maximize storage capacity. With both rows of seats folded away, Nissan Pathfinder owners can enjoy up to 79.5 cubic feet of storage. In the full-size Nissan Armada, expect up to 95.4 cubic feet of storage with the seats folded flat, making for one of the largest storage capacities in its class!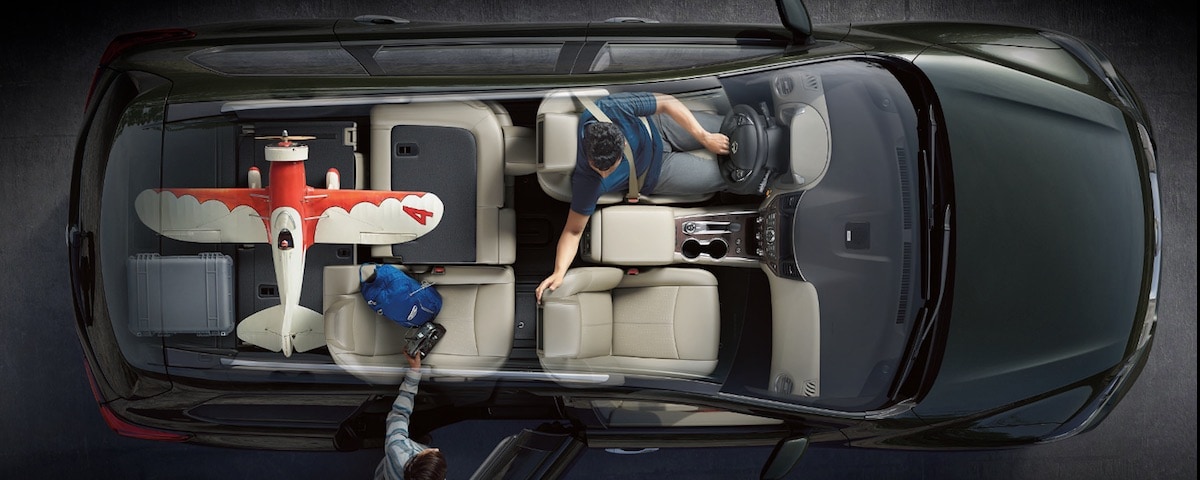 Test Drive a New Nissan SUV Today
Third-row seating has quickly become one of the most popular features for new SUVs. Here at Nissan we are excited to offer two new SUVs with 3rd-row seating as standard, giving buyers more options than ever before. For those seeking the most capacity out of their SUV, consider a new Nissan Pathfinder or the full-size Nissan Armada. Both of these models are incredibly capable SUVs, and come with third-row seating as standard, carrying up to eight passengers in total.
For information about available 3rd-row seating, or to learn more about other Nissan features and technologies, visit our showroom in Tempe or give us a call to speak with one of our knowledgeable team members. While you're here, be sure to explore our entire inventory of Nissan SUVs with 3rd-row seating for sale in Tempe.
New 3rd-Row Inventory